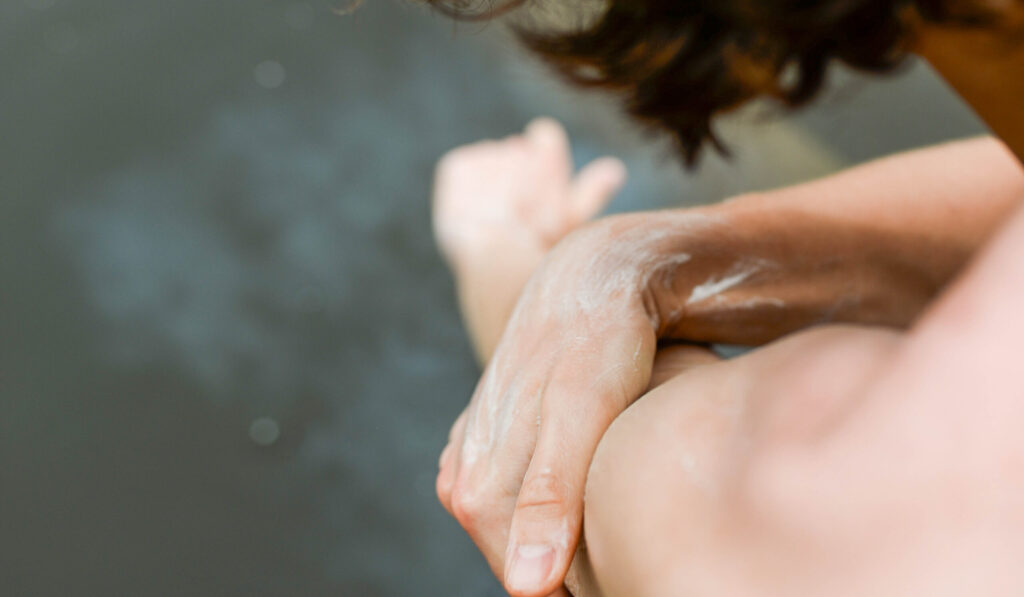 OUR STORY
SOLIDU changes the way we look at cosmetics and is eager to create a better life for future generations
SOLIDU products were born out of the love for the environment and a need for a simple yet innovative and edgy solution. We are a brand that creates a choice for people that want to lead a sustainable lifestyle and this is our story.

Born in Lithuania, SOLIDU founder Vaiva lived in Shanghai for a great portion of her adult life and later, before relocating, decided to travel around Asia with… only one backpack. A story that sounds like a romantic adventure turned into serious decision-making about what to take and what to leave or gift away. That's when the concept of solid shampoos found Vaiva. And that's when the small seed of this growing SOLIDU business was born. Only Vaiva didn't know it yet.
After returning home Vaiva decided to try learning and making solid shampoos herself. What first began as a unique gift for her friends and family, soon transformed into a small retail business operating in street fairs and different local events. After trying the product clients would come back to buy it for themselves and as a present to their loved ones.
That is how SOLIDU slowly but surely grew its client circle, and became the most well-known solid product manufacturer in Lithuania, with growing presence in the Baltics, Europe and abroad.

The business today has a small team and is a growing environmentally conscious, women-owned innovative cosmetics brand creating low waste solid products.
Honest, effective & sustainable
When creating this brand we had a very clear vision – beautiful people on clean Earth. Sustainability is at the center of everything we do – inside and out. We start with the quality ingredients and take care of each step until the product reaches you. And then we make sure that the packaging is as sustainable as the product itself.
What's inside the box? While your everyday haircare products contain around 80% water, SOLIDU bars are made only from the necessary elements: skin-loving active ingredients, botanical oils, extracts, and natural essential oils. Every SOLIDU product is made with love and handled with care by our colleagues before it reaches our clients.
By eliminating water, the volume of the product is reduced up to 80%. By that you not only get the concentrated goodness but this also allows us to create a small and compact product that reduces transport emissions.
Also, every ingredient is carefully selected by scientists on our manufacturing and R&D team, who always put premium quality, sustainability and efficacy first.
By using SOLIDU you not only take care of your body but also take care of the environment.
When creating this brand we had a very clear vision – beautiful people on clean earth.
What about the box? SOLIDU is packaged in innovative, home compostable packaging. Once the product inside is used up, the packaging doesn't have to go into the recycle bin. It can be safely put in a compost bin or simply into the ground, where it becomes a nutrient for the soil.

SOLIDU tries to change the way we think of and use cosmetics from the product inside to the packaging outside. Innovative choices and sustainable products – that is what we seek.